Germany Pledges billions for India's Growth
India and Germany on Monday agreed to enhance ties in key areas of defence manufacturing, trade, intelligence and clean energy during wide-ranging talks between Prime Minister Narendra Modi and German Chancellor Angela Merkel after which 18 MoUs were inked.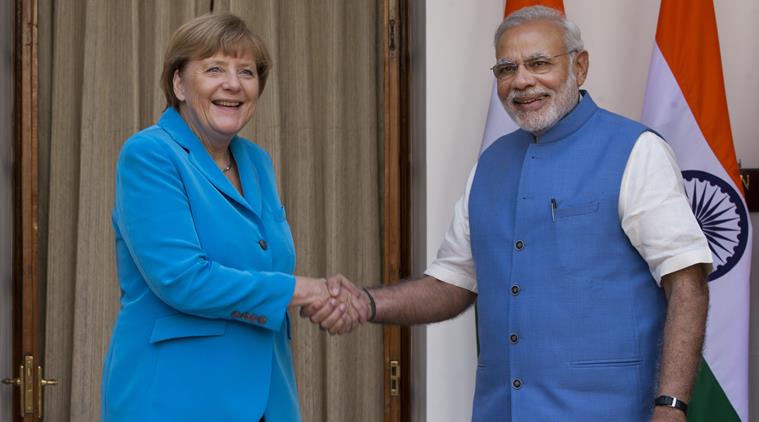 The Reserve Bank of India (RBI) cut its policy interest rate to a 4-1/2 year low of 6.75 percent on Tuesday, in a bigger-than-expected move that, with inflation running at record lows, could help turn around an economy that has been slowing down.
The Nikkei India Manufacturing Purchasing Managers' Index for September, which at 51.2 came in at a seven-month low, indicates a sharp deterioration in manufacturing momentum and underlines the fragility of the industrial recovery in the country. A reading above 50 denotes expansion.
Fitch Ratings has lowered India's GDP growth estimate for the current fiscal to 7.5 per cent from 7.8 per cent on average monsoon but said the country is poised to grow at 8 per cent next fiscal on reform push.
The Indian government's much-hyped black money compliance window saw a tepid response with less than
Rs.
4,000 crore of undisclosed foreign assets being declared at the close of the three-month compliance window.
Shares of automobile manufacturers, consumer-oriented companies, and agriculture-related firms, whose prospects are partly tied to rural consumers, could slip as a below-average monsoon this year may hurt their quarterly earnings, said analysts.
India has promised to shave a third off the rate at which it emits greenhouse gases over the next 15 years, in a long-awaited contribution towards reaching a deal to slow global warming at a U.N. climate summit in December.
Around The World
The number of new applications for U.S. jobless benefits rose modestly last week and a gauge of the trend in claims fell, pointing to ongoing tightening in the labor market that could push the Federal Reserve to raise interest rates.
Why attempts by individual central banks to boost growth and inflation via currency depreciation have been collectively self-defeating .
The speculative character of the equity markets breeds distrust among potential first-time investors